1. Real name: Damian-Thrower
2. Age: 15
3. Can you roleplay?: ya
4. How long have you been role playing for? 3yrs
------------------------------------------------------[ Basic IC Information. ]--------------------------------------
1. Character name: Damian Thrower
2. Character age: 27
3. Character fights for: US
4. Character ethnicity: Black
5. Character Faction: CIA
6. Character Rank: N/A
7. Character class: Medic
8. Character specialties:
[] - Fast at reloading.
[] - Rapid eye movement.
[] - Open-minded.
[] - Intelligent.
[] - Good eye.
9. Character Personality:
[] - Quite.
[] - Fightfull
10. Character equipment:
<--- M16A4
<--- P226.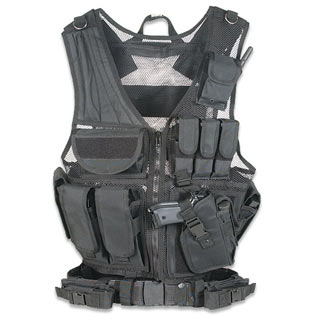 < -- Tactical vest
---------------------------------------------[ Character history ]---------------------------------------------------
Character History:
I was born in Brooklyn, New York. I had a rough life in the ghetto. My brother was killed by a crew of people. He didn't have the money i guess to pay the drug dealers back. My momma always helped me out in school. Helped me get good grades. Lucky for me, i gave a damn about school. I was insulted a lot. I was basically the school nerd.
When i turned 5, my father died in a gang cross fire in front of my eyes.. I couldn't believe the hell i was put though.. They took me and kidnapped me for a good whole month. I was beaten, slapped around, basically being tortured. All until one day, when i broke out of the ropes that had tied my hands and stole a 38 pistol from one of the kidnappers. He was my first kill to be honest. I killed all 6 of them. I left thee leader for last. He bagged at my feet for mercy. I asked him " Did you show my father the same pity? No right? Go to hell... " And ended his life with a bullet to the brain.
I hid the bodies in the Hutson river. No one ever seen or heard from them ever again.
When i turned 10, i got bullied by kids in school. To be honest, i was getting sick of it. My mom bought me kick boxing classes and learned how to fight. I never gave up on my grades though. I knew my grades would give me good fortune in life.
When i turned 15, I fought the kids that always bullied me. Heh.. put all 5 of them in the E.R. They never fucked with me again.
When i turned 18, my mother died from cancer. Her death was so tragic to me. I felt like i had nothing left in the world. But her words in the past helped me pull forward. I then surfed the web and heard about the "CIA." I knew it was for me.